Sonic Transmissions North presents progressive art and music experiences in Trondheim – for a local live & an international online audience, and in collaboration with local, national and international performers. Sharing venue and poster with Stillverk 1's regular bill creates a potent synergy and strengthens the local community.
We will showcase artists that represent equality in gender, genre and ethnic diversity, contributing to artistic renewal and inclusion with a focus on the development of the professional improvisational music field in Trondheim.
But who are we?
In joint effort with his likeminded local enthusiasts, Ingebrigt Håker Flaten has put together a team of people who have a broad knowledge in music, administration, and media:
Coming from Norway, Denmark, Sweden and Germany, and sharing their mutual homebase in Trondheim, the collective members unite and channel their varied backgrounds and expertise in music and culture, photography and visual arts, mainstream and underground.
So, next to Ingebrigt Håker Flaten, Sonic Transmissions North consists of Mette Rasmussen and Veslemøy Narvesen (both of whom are internationally renowned musicians in jazz and experimental music with extensive experience in both booking and administration), Simen Skoe (who for several years has been active in the Norwegian festival scene and runs Øykjelykkjsetra), Juliane Schütz (who previously played and promoted shows in Germany and now infiltrates the Norwegian scene as photographer, media designer, video artist and general feel-good manager), and Catrin Johansson (who is the manager at Byscenen, one of the most important stages for music in Trondheim, and has tons of experience in organizing high-profile festivals), expanding the portfolio with a broad experience in promotion and media.
Ingebrigt Håker Flaten
Jazz bassist, improviser and entrepreneur with his base on both sides of the ocean.
Has been participating in more-than-you-can-count bands and projects around Scandinavia and worldwide for the last two decades.
Photo: Peter Gannushkin
Juliane Schütz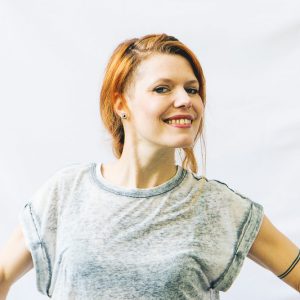 Finds inspiration in everything and then either turns it into art or guacamole.
Embraces coincidence and mishaps and prefers to call them "room for improvisation".
Has two bass guitars and two cats that speak fluent Norwegian.
julieannenoying.com
Photo: Isabel Forester
Mette Rasmussen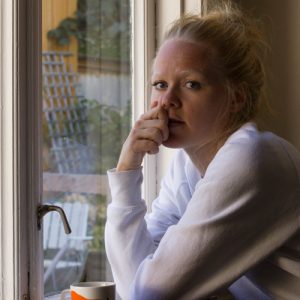 Touring musician since way back. Now in lockdown mode at home in Trondheim.
Proud owner of a travelling tea set from Te Dragen in Bergen.
In love with all kinds of music. On record or/and affiliated with, amongst others, Chris Corsano, Sofia Jernberg, MoE, Tashi Dorji, Julien Desprez, Godspeed You! Black Emperor, Zeena Parkins "Glass Triangle", Dennis Tyfus "Basuinschal".
Photo: Nick Garner
Simen Skoe

Conductor of the artistic mountain farm Øykjelykkjesetra.
Looks at life like as a bug on the wall, waiting for it to come to him.
When it gets close enough he reaches out, slaps out and kills it.
Or if he likes its looks, he makes a pet out of it.
Photo: A. Gudlenikis
Veslemøy Narvesen
Veslemøy Narvesen is a drummer from Kristiansand currently based in Trondheim where she is studying and working as a musician.
Photo: Franscesco Saggio
Catrin Johansson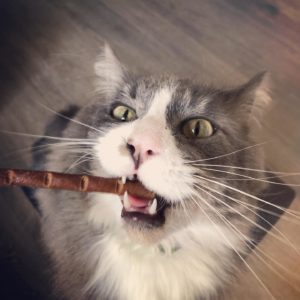 Catrin Johansson is a real working animal from Sweden.
She wrote a detailed self-description, but her cat ate it.
Photo: The cat